Easy pumpkin recipes to get you in the autumn mood
DISCLOSURE: THIS POST MAY CONTAIN AFFILIATE LINKS, MEANING I RECEIVE A COMMISSION FOR PURCHASES MADE THROUGH THESE LINKS AT NO ADDITIONAL COST TO YOU. PLEASE READ MY DISCLOSURE FOR MORE INFO.
Just like that, 2020 has flown by and we're in the -ember months. Once it's September, that signals the beginning of the end of the year. People stop wearing white after Labor Day (not me). Halloween and Christmas decorations are side by side at Costco. And the basics are getting their pumpkin everything on (yes me).
I swore off my hobby of baking a few years ago in pursuit of a healthier lifestyle because cutting calories in desserts is seldom worth it, and simply do it only a few times a year. But with COVID being what it is and lockdown life in the U.S. having no end in sight, I've spent a bit of time becoming reacquainted with the oven.
As we gear up and prepare for the 2020 version of Game Of Thrones' "The Long Night" and begin hunkering down and stocking up on cans of pumpkin and other essentials, it wouldn't hurt to create some kitchen memories that bring on some semblance of normalcy. Here are some delicious, easy pumpkin recipes for fall to bring back the autumn flair.
Easy Pumpkin Recipes For Fall To Get You In The Autumn Mood
Classic Pumpkin Bread
Fall isn't fall without baking up some pumpkin bread and letting the smell waft through your entire living space. I used to bake this pumpkin bread and take a few loaves to work back in my ops management days and they were always gone within a few hours.
What first caught my eye about this recipe is how ancient it is. Jenn Segal has a copy of the original recipe her grandmother used to make. It's from an old magazine over 50 years ago and as classic as it gets when it comes to pumpkin bread. I've never felt the need to add anything extra to this recipe, but you're welcome to try chocolate chips, nuts, or whatever you fancy.
Get the recipe here.
Pumpkin Gnocchi With Sage Butter Sauce
This recipe has mmm and cozy written all over it. If you haven't had gnocchi before, you're truly missing out. Gnocchi is an Italian pasta made from potatoes, flour, and eggs, and is more like a dumpling than anything. The only accurate way to describe them is pillowy bites of yummy goodness.
Pinch of Yum's pumpkin gnocchi recipe calls for a cup of pumpkin to their gnocchi mixture to give it a rich and luxurious flavor. Followed with an aromatic sage butter sauce on the side, all you need is a bowl of this, white wine, a fireplace, and Harry Potter playing for the 114th time.
Get the recipe here.
Pumpkin Pie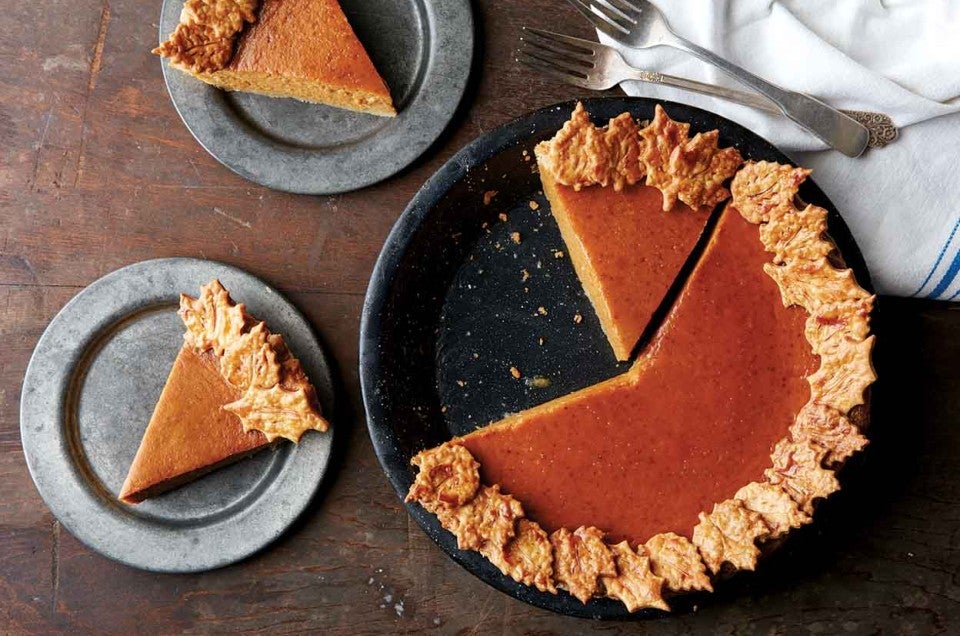 Every fall, I like to watch the sweet potato pie versus pumpkin pie wars. I'm firmly #teampumpkin. Are you even allowed to drop dollops of whipped cream on sweet potato pie? Honestly, I'm chalking this up to me not having a decent sweet potato pie before and do plan on trying out some recipes soon. Back to the better pie.
I stumbled along this recipe a few years ago when I unofficially became the holiday pie maker when I was living in Florida. The addition of ground black pepper threw me off initially, but I have tried making it both with and without it and am telling you that it needs the black pepper. It's super subtle and brings out the intensity of the other spices more than anything.
Some tips to take this pie over the edge:
Use ¼ cup of light brown sugar and ¼ cup of dark brown sugar.
Substitute the spices for 3 full tablespoons of fresh pumpkin pie spice (the fresher the better!)
Pair it with this pie crust from Pioneer Woman… it uses leaf lard and butter, lending for a flaky, buttery crust.
Get the recipe here.
Pumpkin Buttermilk Pancakes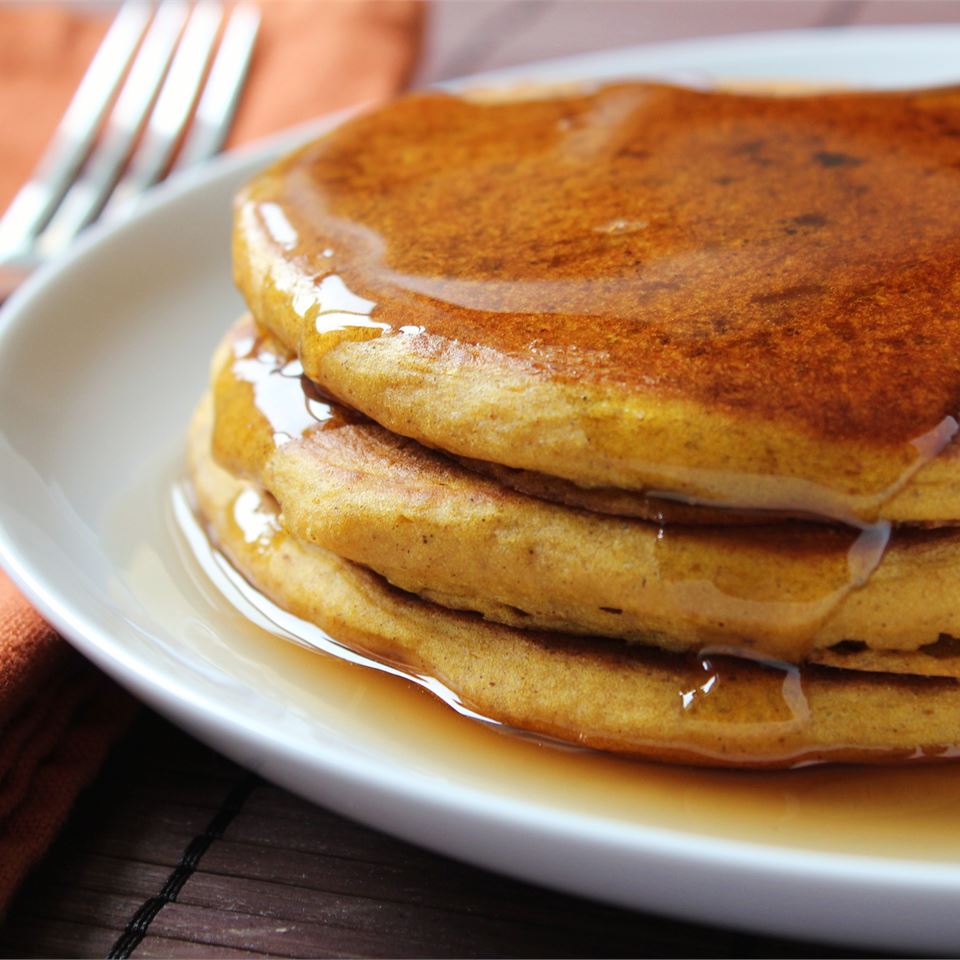 Fluffy buttermilk pancakes are never a bad thing, but pumpkin buttermilk pancakes take breakfast to another level. Pair it with a nutty syrup if you're not allergic, and you'll be in heaven.
When it comes to certain foods and dishes, I like recipes that are simple, tested, and taste the best, and this pumpkin pancake recipe on Allrecipes meets all the parameters. It actually calls for regular milk, but I don't make pancakes without buttermilk. Or sourdough starter as I just discovered that's a thing. But anyway.
I like to enhance this recipe by adding a full tablespoon of fresh pumpkin pie spice in place of the separate spices it calls for. And letting the batter sit for five minutes as your griddle heats up lets it settle and yield tall, fluffy pancakes, which I like. This syrup goes really well with these pancakes, but your favorite or regular maple is great, too.
Pro tip: you can "sour" your milk with lemon or vinegar if you don't have buttermilk. Add 1 tablespoon of either to a measuring cup, and then fill the rest of the volume with regular milk.
Get the recipe here.
Pumpkin Cream Cheese Muffins
Pumpkin muffins are fun to bake during the Autumn season too, particularly when I feel like making something more than just a pumpkin loaf. There's a bakery in Sacramento called Freeport Bakery that has delicious pumpkin cream cheese muffins during pumpkin season. They're totally worth traveling for, but not in the middle of a pandemic. Thankfully, these pumpkin cream cheese muffins do the trick.
The magic in this recipe is that it calls for a full can of pumpkin. Nothing's worse than having a sad and stubborn pumpkin leftover to worry about. Plus, because it uses so much pumpkin, you don't have to worry about dry or chewy pumpkins. These ones bake up nice and moist and are full of pumpkin flavor.
Other than that, this is one of the more simple and straightforward muffin recipes I've come across and it calls for ingredients you likely already have. So, get baking.
Get the recipe here.
Pumpkin Cobbler
Did you know that pumpkin cobbler is a thing? I had no clue until a couple of years ago, and I'm oh so appreciative of its existence. Biscuity, cobbler crust is yummy and addicting as is. Now imagine it with warm, gooey pumpkin filling underneath. All that's missing is a scoop of vanilla ice cream or a dollop of fresh whipped cream and you're in pumpkin nirvana.
If you're a pumpkin pie fanatic like me, then pumpkin cobbler will be right up your alley. It's similar to a pumpkin pie in texture but the topping is what sets this dessert apart. This one calls for a biscuit topping that's buttery and delicioso. And it bakes up nice and thick which I like.
If you need a Thanksgiving dessert idea that isn't a pie, you'll want to give this one a try.
Get the recipe here.
Pumpkin Marshmallow Treats 🔥
I saved the best for last. Marshmallow treats are already awesome. Pumpkin marshmallow treats? Super awesome. Pumpkin marshmallow treats made with cannabis-infused butter? Count. Me. Tf. In.
Believe it or not, I found this recipe on Pinterest. More content creators are beginning to use their platforms to talk about cannabis and become educators and, as a freelance cannabis writer, I'm obviously here for it.
Lauren Gaw is an actress and canna-foodie and shares this seasonal recipe that calls for a tablespoon of cannabutter in addition to traditional butter. You can find cannabutter on online retailers in legal states, but they're a bit on the pricy end. It's more cost-effective to make a batch at home if you have the time and/or patience for it.
Don't let not having cannabutter stop you from trying this yummy pumpkin treat. Simply swap it for an equal amount of regular butter and you're good to go.
Get the recipe here.
What are your favorite fall recipes? Have you tried any of these? Share below?
Don't forget to pin it for later!